20 January 2012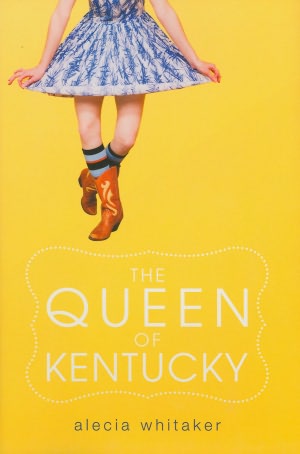 Fourteen-year-old Kentucky girl Ricki Jo Winstead, who would prefer to be called Ericka, thank you very much, is eager to shed her farmer's daughter roots and become part of the popular crowd at her small town high school. She trades her Bible for Seventeen magazine, buys new "sophisticated" clothes and somehow manages to secure a tenuous spot at the cool kids table. She's on top of the world, even though her best friend and the boy next door Luke says he misses "plain old Ricki Jo." Caught between being a country girl and wannabe country club girl, Ricki Jo begins to forget who she truly is: someone who doesn't care what people think and who wouldn't let a good-looking guy walk all over her. It takes a serious incident out on Luke's farm for Ricki Jo to realize that being a true friend is more important than being popular.
I really enjoyed reading this book!! It was a nice change from the usual :). I love the main character, Ricki Jo. I think this book really shows what alot of kids experience in terms of being the "new kid" and irying to fit in. I loved the relationship between Ricki Jo and Luke, but was alittle disappointed that it didn't grow into something more. I also love the typical girl problems, it makes the book more real. The sleepovers, the guy crushes, the heartbreaks....you'll absolutely love it!! So go check it out :)
To buy the book:

About Me
Archives

Ahoy Mateys!
Hey guys! My name is Cierra and I'm a southern college YA bookie. Thanks for stopping by Books Ahoy. Here you'll find reviews, giveaways, interviews, and more! Thanks for stopping by and I hope you enjoy your stay! :)

Rating System

AMAZING!!! Go get this book right now!!

Great! Highly Recommend

It's ok. Borrow from a friend material.

Not that good but at least read the blurb.

Leave it on the shelf!